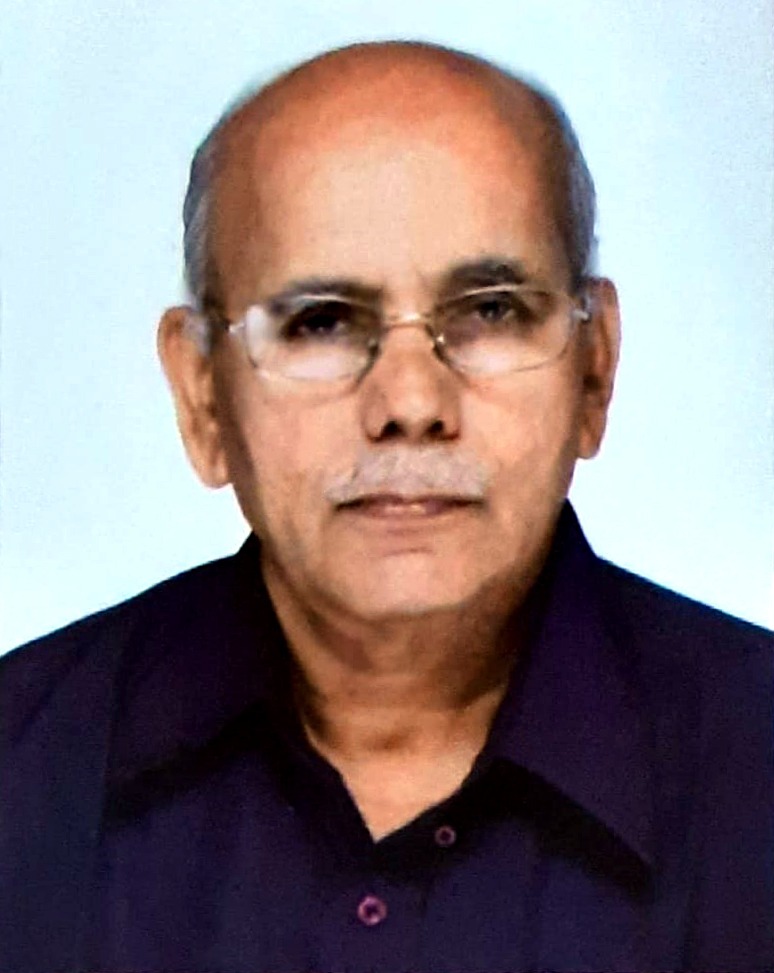 Prof. K T Madhavan,
Plot No.2, Chaithanya, Sri Nagar Colony,
West Fort, Trichur-680004.
Mob: 8606320000
Email:drktmadhavan@gmail.com
Chairman's Message:
योऽयं शङ्करबालकोऽल्पवयसा वेदानशेषानथो शास्त्राणि प्रथितान्यधीत्य सुतरां द्रष्टुं समर्थं गुरुम् |
तीर्थेषु भ्रमणं विधाय च गुरुं शिष्यांस्ततः प्राप्तवान् वेदान्तादिवचोभिरेव भरतक्षेत्रं स उच्चैर्दधौ ||
आत्मानात्मविवेचनं जनहृदि प्राकाशयच्छङ्करः कर्मादिष्वधिकप्रवृत्तमनसामुद्धारणे बद्धधीः |
अन्धप्रत्ययतो विकर्मसु रता ये प्राकृतास्तान् व्यधाद् भक्तानात्मनि तेन भारतधरा राष्ट्रैक्यमापत्पुरा ||
तस्यैतस्य महात्मनस्तु जननं यत्राभवत् सद्गृहे मेल्पाषूरिति तत्र चिन्मयमहानाम्ना प्रतिष्ठापितम् |
संस्थानं यदिह प्रशस्तरचनासंशोधनैः संस्कृते सेवाकार्यविधायकं विजयते भाग्यं सतां निश्चितम् ||
संस्थानस्य तु पालको मुनिवरो यश्चिन्मयानन्द इत्याख्यः सद्गुरुरस्मदीयमनसि प्राप्तः प्रतिष्ठां चिरम् |
वेदान्तादिगिरः शुभा भगवतो गीतां च व्याख्याय स प्रीत्या सर्वजनस्य सर्वजगतः सर्वाशिषं संददौ ||
आचार्यं शङ्करं वन्दे नानाशास्त्रविशारदम् | वन्दे च चिन्मयानन्दं सर्वबुद्धिप्रकाशकम् ||
Blessed are those who are associated, in one way or other, with this Shodh Sansthan located in a place hallowed by the memories of two great saints, Śrīśaṅkarācārya and Gurudev Swamy Chinmayananda. I cherish the memory of my association with Gurudev in the early stages of Chinmaya International Foundation. I saw the foundation grow catering to the needs of knowledge seekers, both critical intellectuals and spiritual aspirants. CIF Shodh Sansthan was established to promote research in Sanskrit and Indology by which ancient Indian wisdom could be harmoniously blended with modern knowledge systems for the benefit of man in the age of science and technology. Now, Chinmaya Vidyapeeth, a deemed University, has been started as a sister educational institution with wider scope and resources. It has opened up doors for the co-operation of the scholars in both institutions for better teaching and research. I have been fortunate to be associated with both institutions, in the beginning as the first faculty of CIF and ever since as a member in service of this noble endeavour, in one capacity or another.
May I request all our honourable friends who visit our website to make the maximum use of the facilities available in the Shodha Sansthan to enrich their own knowledge and to help us to improve our resources and services