Our primary task is to upgrade the Library with most modern technologies and developed infrastructure. We are in the process of collecting Sanskrit Mulagranthas on every subject along with translations, commentaries and critical editions.Subscribing to maximum number of Indological journals and creating an online database for readers are taken up on priority basis. We have a plan to create an exclusive section in the library dedicated to the complete collection of commentaries, translations, bibliographies and allied writings on Sri Sankaracharya.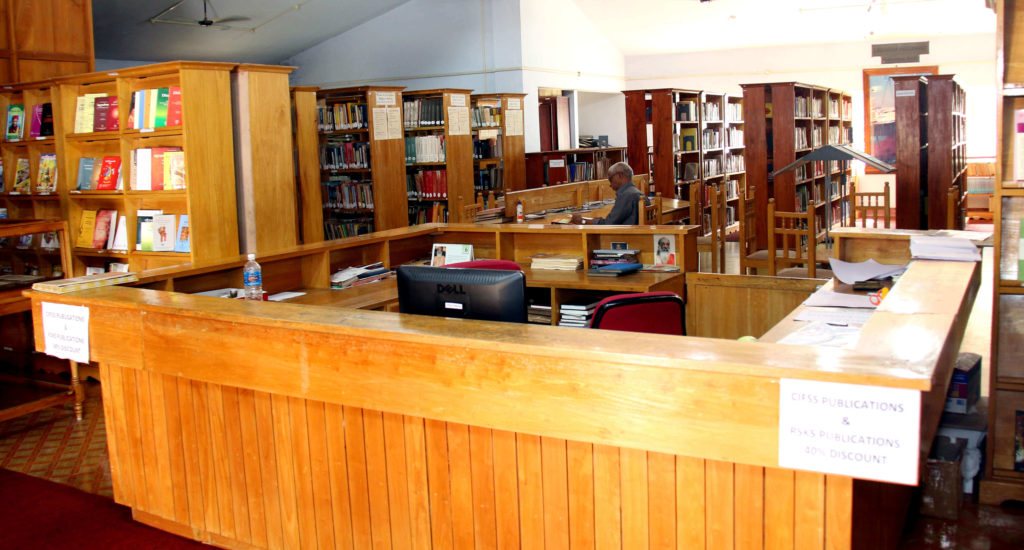 Our plan is to make Chinmaya International Foundation Sodha Samsthan library a nodal centre for Manuscripts. Digitization of books and Manuscripts are on the anvil. We are also working on to build academic exchanges with reputed Universities and Indological Study Centres. Increasing the number of library membership and refurbishing the Library building are our urgent needs. 
CIFSS Library has completely moved from software Libsys to free and open source software Koha. 
Advantages of software
o   Next-generation user interface for OPAC (www.library.cvv.ac.in)
o   Access catalogue 24×7 from any where
o   Check availability of the books and records and send request to reserve
o   Automatic mail alert
o   Supported by a community of highly motivated individuals
o   Gain functionality at a rapid pace
o   Anyone can access the source code and make modifications 
o   Changes can be made at the local level
o   Free from dependence on vendor lock-ins
o   No restrictions on use 
o   Supports the mission of libraries